Welcome to First Grade!
Welcome to first grade and room 258! My name is Mrs. Sauter and I will be your first grade teacher. I am excited to meet you and your family. I hope you had a great summer and are ready to come back to school.
Here is a list of school supplies for you to bring on the first day:
1box colored crayons
1 box colored pencils
1 box of colored markers
12 regular #2 pencils
1 pair of student size scissors
1 pink eraser
8-10 glue sticks
2 cartons of Clorox wipes
2 bottles of hand sanitizer
1 backpack for school work and notes home
Please do not mark your name on any of the supplies except your backpack because I will be putting them together to share.
School will be starting soon. I know that you are looking forward to seeing your new classroom and making new friends. You are welcome to stop by on Monday, August 29th, anytime between 10:30-11:30 and look around your new classroom. We are going to have a great learning adventure together and I can't way to get started!
See you soon!
Mrs. Sauter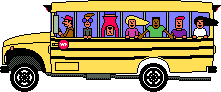 ¡Bienvenido al Primer Grado!
¡Bienvenido al primer grado y salón 258 Me llamo Sra. Sauter y voy hacer su maestra de primer grado. Estoy muy emocionado de encontrarse con usted y su familia. Espero que hayas tenido un buen verano y esta listo para volver a la escuela.
Aquí hay una lista de útiles escolares para que usted traiga en el primer día:
1 caja crayolas
1 caja lápices de colores
1 caja marcadores
12 lápices #2
1 par de tijeras para niños
1 borrador
8-10 barras de pegamento
2 cajas de toallas de cloró
1 jabón liquido
1 mochila
Por favor, no se debe marcar su nombre en los suministros solo su mochila. Entraremos compartiendo.
La escuela va a empezar pronto. Se que estas deseando ver a su nuevo salón de clases y hacer nuevos amigos. Eres bienvenido a pasar por el lunes, 29 de agosto, en cualquier momento entre 10:30-11:30. Vamos a tener una aventura de aprendizaje muy bien junto y no puedo esperar para empezar.
Nos vemos Pronto,
Maestra Sauter