EDIT MAIN
About
---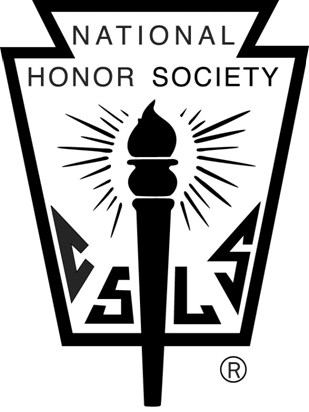 NHS is on pause until we return to campus.
The purpose of the National Honor Society is to create enthusiasm for scholarship, to stimulate a desire to render service, to promote leadership, and to develop character in students. Eligible students are those of Sophomore, Junior, and Senior standing with a cumulative GPA of 3.000 or higher, and who have attended CHS for at least one trimester. Eligible students are notified in the second trimester and invited to complete a Candidate Information Form and an essay to support their candidacy.
---
Students accepted as members of NHS demonstrate the following traits:
---
LEADERSHIP
Demonstrates leadership in promoting school activities
Exercises influence on peers in upholding school ideals
Inspires positive behavior in others
Successfully holds school offices or positions of responsibility without prodding
Is thoroughly dependable in any responsibility accepted
SERVICE
Is willing to uphold scholarship and maintain a loyal school attitude.
Participates in some outside activity: Scouts, church groups, volunteer services for the aged, poor or disadvantaged.
Volunteers dependable assistance and is willing to sacrifice to offer assistance.
Shows courtesy by assisting visitors, teachers and students.
CHARACTER
Takes criticism willingly and accepts recommendations graciously.
Upholds principles of morality and ethics.
Manifests truthfulness in acknowledging obedience to rules, avoiding cheating in written work.
Shows courtesy, concern and respect for others.
Throughout the year, NHS students participate in a number of activities in the schools and community-at-large, including:
Curriculum Nights at Whitson
NHS/FBLA Canned Food Drive
Local Food Bank
Spring Creek National Fish Hatchery Open House
K-8 PTO Auction Fundraiser
Whitson Family Movie Night - Hosted by NHS
Contact Adviser Kevin Olin for more information.
Candidate Information Form (coming soon)