School Nurse and Student Health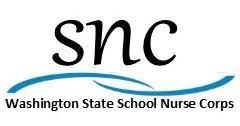 Nursing services is supported by ESD112 and part of the School Nurse Corps program that helps to ensure that all students in Washington have access to registered nursing services.
Our Mission: The school nurse corps in partnership with schools, families and communities, improves student health outcomes, safety, and readiness to learn. The School Nurse corps promotes equity by increasing access to student health services and expanding public school districts' capacity to provide a safe and healthy learning environment.
Kaitlyn Hartley, RN: Kaitlyn.hartley@esd112.org
Stefani Bushnell, RN: stefani.bushnell@whitesalmonschools.org
Is my Child too sick for school?
** At this time, the guidance about when to keep an ill child home from school has changed due to the COVID-19 outbreak. Questions? Contact the district nurses
Please refer to the following flow chart from WA DOH: Symptom management during COVID-19 Outbreak
English Spanish