EDIT MAIN
Superintendent's Message
---
Superintendent Jerry A. Lewis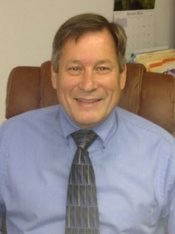 Dr. Lewis is entering his 23rd year with the White Salmon Valley School District. He has served in a variety of capacities including High School CTE Teacher, Career and Technical Education Director, District Technology Director, District Computer and Networking IT Support, Deputy Superintendent, and Superintendent. He received his Superintendent's Certificate from Washington State University and his doctorate in K-12 Teaching and Leadership from Walden University. Jerry was one of 26 superintendents selected nation-wide in 2013 to participate in the first AASA National Superintendent Certification program. He graduated from this two year program on February 26, 2015. He was selected to participate in AASA's first 2017-2018 National Principal Supervisor Academy and completed that program.
Welcome to the 2019-2020 School Year!
Students and staff will begin the 2019-2020 school year on August 28, 2019. The district only had a few new staff join our district team this school year. The work of the district continues to be very busy and challenging as we deal with new state legislation, funding, and many educational requirements. Each year, the administrative team spends time during the summer reviewing student data and we were pleased again this year to see continued improvements in various grade levels. The district continues to make progress and improvements in meeting the needs of our K-12 ELL and SPED students.
One of the areas that the district is working on this school year involves implementing staff support and interventions for better meeting the social and emotional needs of our students. We are excited to partner with NorthShore Medical Group and ESD112 in this endeavor. The district will add a school based health and wellness center this school year through the community support we received from our school bond that was passed last April.
The passing of the capital bond will also allow the district to complete a number of projects over the next 18 months including the construction of covered play structures for the elementary and intermediate school, a new high school classroom portable, a multi-purpose facility, main campus parking lot safety improvements, and several other projects. All of these improvements will greatly benefit our school district and community.
I am always very grateful to have the opportunity to work with a very talented district staff and for the support we receive in so many ways from our parents and community. We look forward to another great school year!
Dr. Jerry Lewis
Superintendent